Main content starts here, tab to start navigating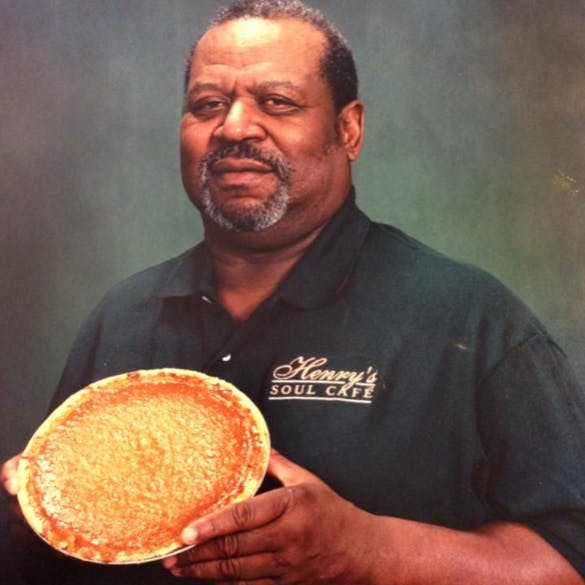 Henry's Soul Café, Home of the Sweet Potato Pie is known for it's fine southern cooking and sweet potato pie. A tradition that was originally founded and established by Henry E. Smith in February 1968 in Washington DC as Henry's Deli Carryout.
Henry's vision was to provide the best quality food at the most economical prices. The small carryout quickly made a big name for itself amongst the community and was soon serving all of Washington DC, including catering to large businesses and Washington's elite.
In 1997, almost 30 years later the family legacy was brought to a new and exciting plateau when Henry's son, Jermaine Smith, and his business partner Bernard Brooks, Jr, opened the doors of the Popular Henry's Soul Café in Oxon Hill, Maryland.
The new offspring proved to be a success, with seating and expansion into Maryland. They increased the catering operation and sweet potato pie production to heights that Mr. Henry had always imagined. It wasn't long after that Henry's daughter; Henrietta Smith joined the team as partner/owner to help the business in its quest to keep the tradition alive. With a wide variety of menu items that are available on a daily basis "cooked to order", is what sets apart Henry's Soul Café from other soul food restaurants across the nation.
While serving the demands of the daily carry out customers was the primary focus for the business, consistent requests for catering services have provided the owners with an even greater opportunity to serve the community.
Whether you need us to cater and serve an informal BBQ for 1200 or to assist you in creating an elegant dinner for your wedding reception at a historic mansion: Henry's Soul Café is the caterer of choice.